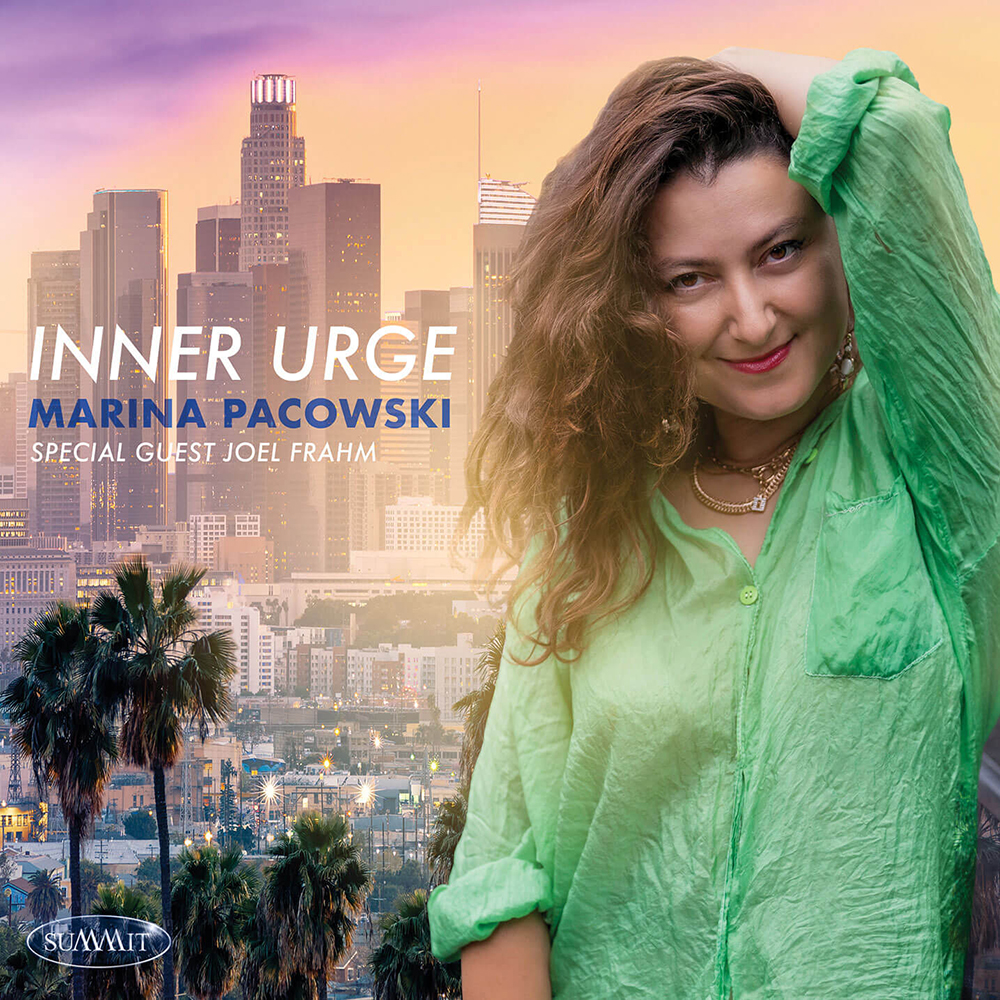 Some exciting news! Marina's new CD "Inner Urge" is available now. 
With a stunning mixture of Great American Songbook standards, bebop classics, modern jazz, and even a French song or two, the listener will be transported and transfixed by Marina's vocal mastery and creative arranging skills from the first note to the last. 
In addition, the recording features a "who's who" of the Los Angeles jazz scene: John Clayton, Roy McCurdy, Josh Nelson, Brent Fischer, Jon Mayer, Larry Koonse, Peter Erskine, Bevan Manson, Mike Gurrola, Carl Saunders, Nolan Shaheed, Mark Massey, and Scott Whitfield. There is also a VERY special guest appearance by East Coast tenor saxophonist Joel Frahm on the title track!